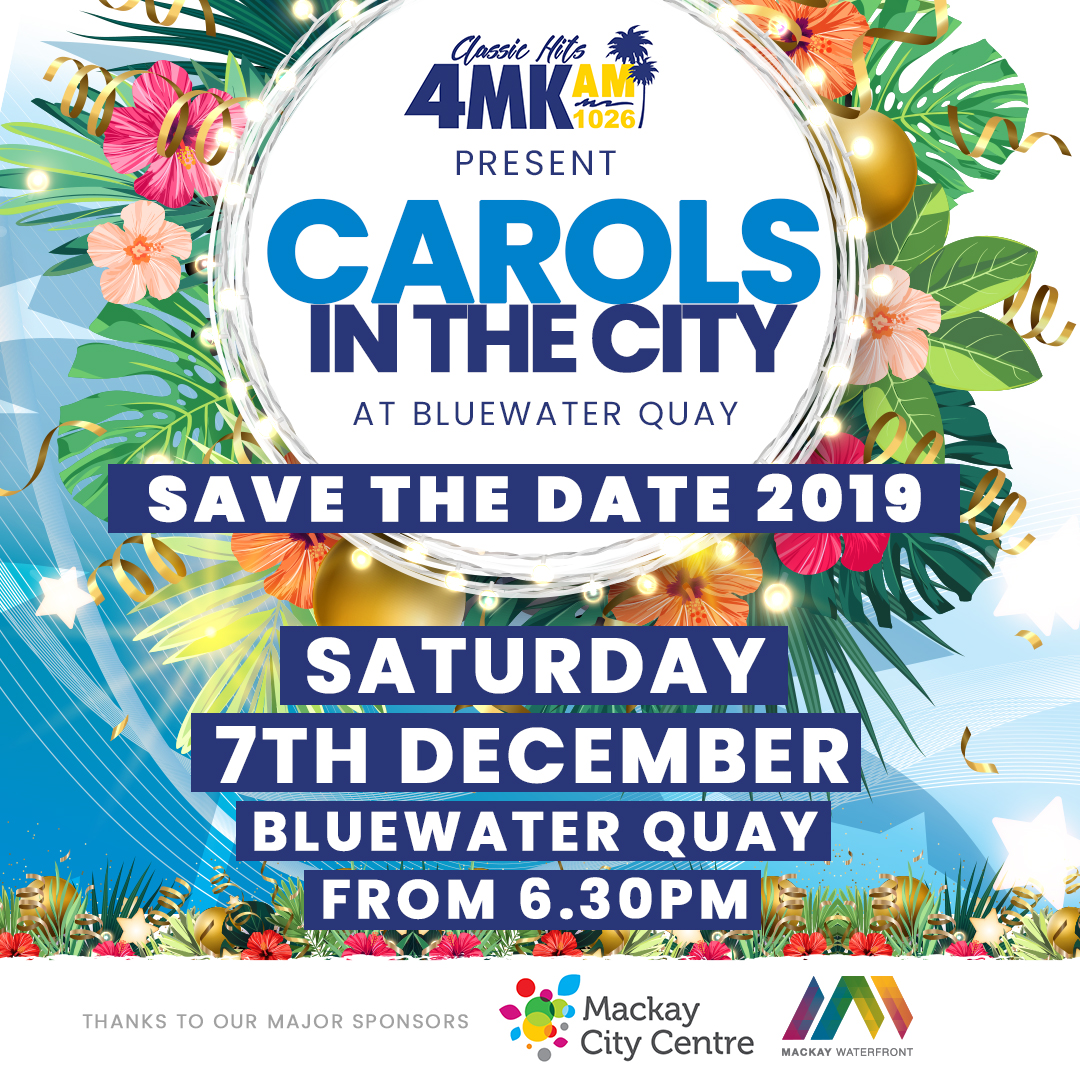 4MK's Carols in the City
Sat 7 Dec 2019 04:38 am to 04:38 am
FREE
Bluewater Quay, Mackay
Bring your picnic blanket or deck chair and your singing voice to the Bluewater Quay for 4MK's Carols in the City, Saturday, December 7th 2019!
4MK's Carols in the City features many talented community musicians and singers who will ring out festive cheer with popular Carols and Christmas songs you know and love.
There will also be a Mackay Airport Kids Zone with FREE kids' activities and plenty of food vendors for the whole family. So, make sure to reserve your spot early for a 6:30pm start for the Christmas Carols.